Bio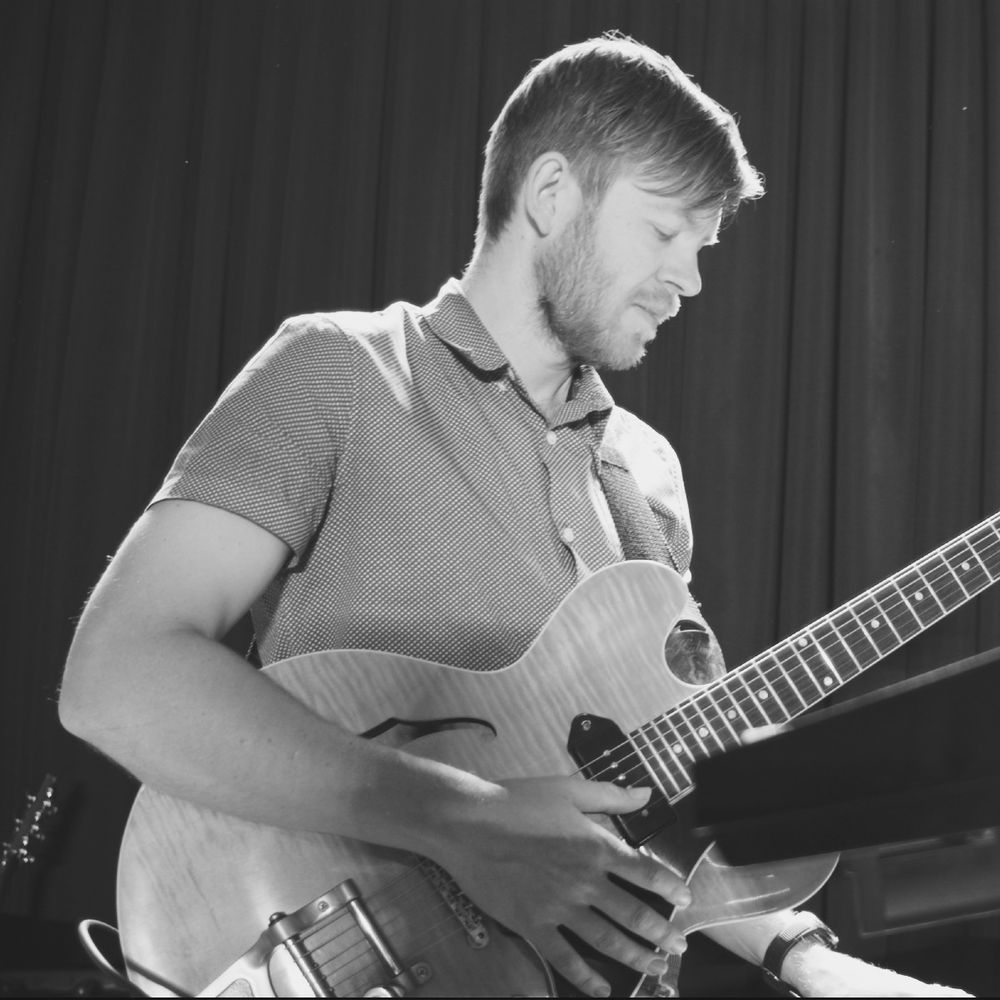 Matt Welch
"I could see this (Two Reasons) playing as the credits scroll on a big blockbuster movie"- BuffaBLOG
"He's one of the major players on the authentic 80s synth pop scene"- Beatradar
Starfighter Dreaming "isn't just a track that sounds like it's from the eighties, it sounds like a HIT from that decade too"- Beatradar
Sepia Moon features "songs that want to be played on repeat. An excellent release" - DJ Mishka
"With warm and heartfelt vocals, Welch infuses a heartwarming effusiveness that makes these pressing compositions timeless" - Divide & Conquer 
Matt grew up in Darwin, the Top End of Australia. His childhood consisted of bare-footed antics and outback fossicking, which continues to shape his lyrics today. At 19, Matt moved to Melbourne and studied classical guitar, simultaneously fronting and composing for Fly South and The Smitten. He currently writes production music as a composer for various music publishers including Gargantuan Music, Spider Cues, Amadea Music Productions, Melodie Music and Music Mind Tracks. He also writes songs and collaborates with people all around the world as a Fiverr Pro and "Top Rated" songwriters/producer on the freelance platform as well as fronting his band, The Good Minus.

Career highlights include winning the Judges Award for the Sing Sing East Songwriting Competition. His music has featured on shows such as Foxtel's "The Real Housewives of Melbourne", "Taste of Australia", "Waltzing Jimeoin" (10play) and the movie- "Les Liaisons Dangereuses 2.0" which releases early 2022 (Netflix). His band's album was also chosen as feature album on Three D Radio and 2Bob Radio. As a guitarist he completed a Bachelor of Music (Honours) at The University of Melbourne, studied Sound Production (sound engineering) at RMIT, Music Performance (Jazz/Contemporary) at NMIT and was a semi-finalist in The Adelaide International Classical Guitar Competition. To date, he has completed over 400 music projects for clients around the world.
Discography
Albums/Singles
(Numerous songs written as a ghost producer/songwriter as well as the following personal projects)
(2021) Albums in different styles for production music libraries (trailer, hip hop, hybrid, corporate, pop, rock, country)
Matt Welch- Two Reasons EP (October 2020)
Matt Welch- Sepia Moon album (July 2020)
The Good Minus- Fear the Worst (2020)
Matt Welch- Long List (2020)
Outsourced Feelings- self-titled album [Composer] (2019) 
The Good Minus- self-titled album (2019)
The Good Minus- Mechanical Shark single (2019)
Tom Boxer & Matt Welch- The Fish single (2015)
Fly South- Mannequins (2014)
The Smitten- Back to the Shore (2014)
Fly South- Paint the Lines (2011)
Film Music/Shows
 "The Real Housewives of Melbourne (Foxtel/Binge)
"Taste of Australia With Hayden Quinn" (10play)
Movie- Les Liaisons Dangereuses 2.0 which releases in early 2022 (Netflix).
"The Red Ape Family" (NFT Sitcom)
Songs 'Blue Jay' and 'So Blue' written and recorded for the 2020 short film- "Blue Blooded" Directed by Michael Merlino 
Music written & recorded for 'Blessing Cross' song in 2020 film- 'Revival' directed by Joe Whall
Original Music written for
Podcasts/YouTube Themes/Advertisements/Jingles/Labels/Games
1Block Party (NFT game trailer)
Snow Girls book series- (theme song)
Icon Water (corporate jingle)
Texas Trust Credit Union (jingle)
The Red Ape Family (NFT cartoon sitcom)
Guitar Center USA (promo)
Kera Health (advertisement jingle)
Heritage Furniture (jingle)
Ezicleen Surface Protection (corporate jingle)
Whiz Kidz (jingle)
SOS Phone Repairs (jingle)
ArchieTV- Future Crew Radio  (theme & voiceover)
Strange Duck Brewing Co (theme)
Vype (promo jingle)
Lulu The Tiger and the Missing Shoes- (theme song)
Nuhaus (company jingle)
Island Tropical Foliage  (jingle)
Gloworder (app jingle)
Even Angels (video game song)
Spark Records (EDM song)
Superhero Swim Academy (jingle)
Born To Inspire (podcast)
Drinking With Dogs (podcast)
Credits Score (podcast)
Cast Me If You Can (podcast)
SideBar with Jamie Hernan (podcast)
Get Up It's 5am (Instagram theme song)
The Shotaholics Show (YouTube channel)
Pigeon Paramotor (YouTube channel)
Fear No Flats- Gup Industries (advertisement)
Comic Sans (Web Series)
*Plus many more songs/pieces written for clients from around the world upon request.
Please contact Matt to hear more samples or ask any questions you may have.